Library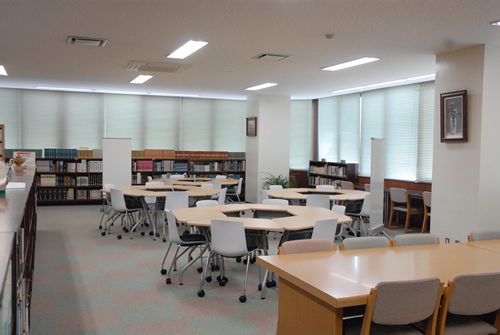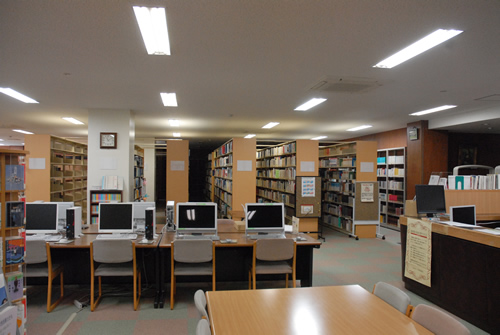 Library Hours of Operation
| | |
| --- | --- |
| Monday to Friday | 9:00 a.m. – 7:00 p.m. |
| Saturday | 9:00 a.m. – 12:00 p.m. |
Please note the following exceptions:
When school is closed,
| | |
| --- | --- |
| Monday to Friday | 9:00 a.m. – 5:00 p.m. |
| Saturday | Closed |
Sunday, National holidays, December 28 to January 4: Closed
Library Collections (As of March 31, 2019)
| | Books (Vol) | Periodicals(Kind) | Other Materials (Kind) |
| --- | --- | --- | --- |
| Japanese | 76,128 | 613 | 1,047 |
| Foreign | 10,410 | 251 | 179 |
| Total | 86,588 | 864 | 1,226 |
How do I enter the library?
To enter the library, you need to go through a gate with a library card.
If you do not have a library card, ask a librarian at the counter. Make sure to bring your identification card to apply for the card.
How do I borrow library materials?
Bring the books you want to borrow to the counter with your library card.
You can borrow 10 books at maximum, and keep them for two weeks.
How do I return library items?
There is a return box at the entrance. You can also return them directly to a librarian.
Information Processing Center
The information-processing center manages and operates externally-connected lines, the school LAN system, and the educational computer system shared in school.
The center started operating a new school LAN system in April of 2013. Compared with the previous system, the new system is marked by the virtualized server. Also, it centrally controls the authentication of faculty members and students, using the authentication server the headquarters of National Institute of Technology have introduced in each college.
In addition, we have renewed the educational computer system. Since it adopts the NetBoot method, it can update the OS and the software more efficiently, providing you with the latest software. The computer room in the center has a total of 100 personal computers that students can use freely. Senior students who are good at using computers are assigned to work as assistants for other
students until 7 p.m. After school the center is full of students who are doing their homework and writing their papers.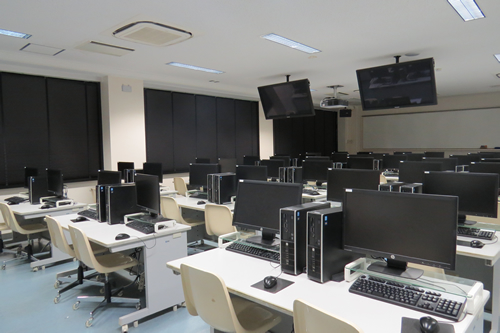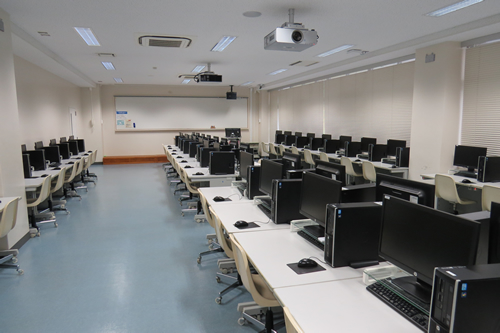 Computer Systems of Information Processing Center
Administration System for National
Institute of Technology
FortiGate 500D
1
PRIMERGY RX2530M2
2
QNAP TS-453U-RP
1
Cisco ONE WLC 2504
1
LAN Control System
ProLiant BL460c Gen8
3
StorageWoks P4500G2
2
ProLiant DL380p Gen8
1
Computer Systems for Educational
Use
ProLiant DL360e Gen8
1
ProLiant DL360p Gen8
1
ProLiant DL360e Gen8
3
Compaq Elite 8300 SFF PC
102
Compaq Elite 8300 SFF PC
2
DTU-2231AA
2
Center for Collaborative Research and Education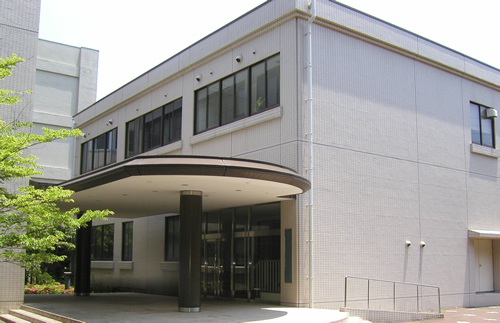 Shunan is a great integrating area of technology and enterprises in Yamaguchi prefecture.
A large expectation is placed on National Institute of Technology, Tokuyama College a unique advanced educational institution of technology in Shunan area.
The objectives of the Center are to assist with the arrangemennt and accomplishment of cooperative projects, to be a consultant of technical problems for private enterprises and to hold refresher education for professionals.
Our college plays a vital role in research and development, and construction activities of Shunan area.
Dormitory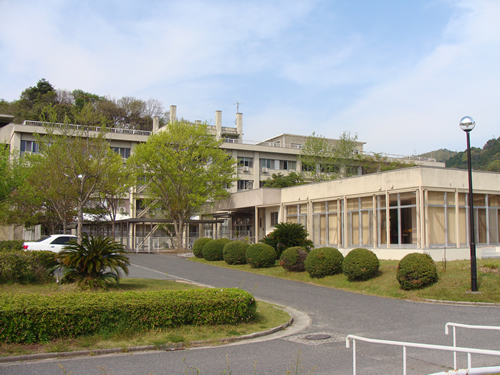 Takajo Dormitory, a four-story building, is on campus and accommodates 120 boy students and 31 girl students respectively at the most, counting foreign students. All students are welcome to the Dormitory so long as they are full of self-reliance and eager to teach themselves on their own accord.
Living in satisfactory dwelling environment, dormitory students can enjoy comfortable campus life, making good use of their time studying and doing extra-curricular and recreational activities.
The selection of applicants is done based on the documentary elimination (and/or on the interview if necessary). Those who have good reasons for entering the dormitory, great interests in learning and natural aptitudes for dormitory life are willingly admitted to the dormitory. Two-year advanced course students can also apply for entering the dormitory, but once admitted, they have the obligation to observe all the rules and regulations that the regular-course students have to observe.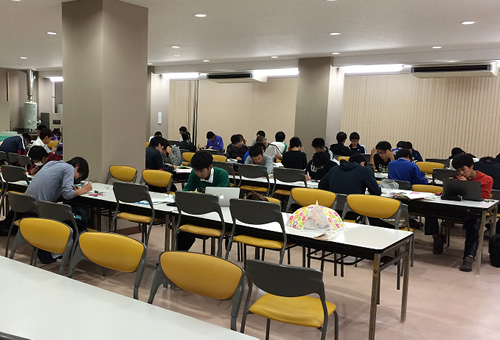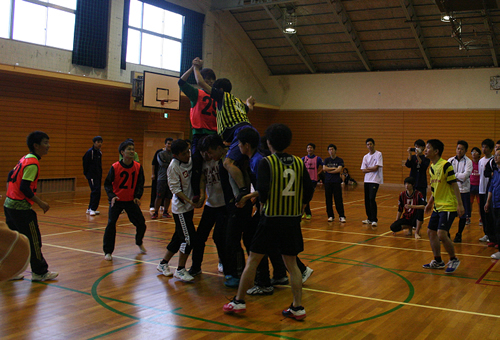 Regular-course students.
As of Apr. 1. 2020
Division
1st year
2nd year
3rd year
4th year
5th year
Total
Number of
Students
126(35)
139(38)
139(44)
<0(0)>
117(32)
<1(0)>
120(24)
<1(0)>
641(173)
<2(0)>
Number of
Boarders
28(4)
28(4)
27(7)
<0(0)>
24(3)
<1(0)>
21(2)
<1(0)>
130(20)
<2(0)>
The values guieu in parentheses are included numbers of female students.
The values guieu in angle brackets are included numbers of foreign students.
Two-year advanced-course students.
As of Apr. 1. 2020
Division
1st year
2nd year
Total
Number of
Students
30(3)
10(0)

58(7)

Number of
Boarders
1(0)

1(0)

2(0)
The values guieu in parentheses are included numbers of female students.
Expenses
As of Apr. 1. 2020
| Division | Amount of money |
| --- | --- |
| boarding fee(monthly) | ¥700 |
| utility expenses(monthly) | ¥7,500 |
| food ingredient expenses(daily) | ¥755 |
| food related costs and expenses(monthly) | ¥14,483 |
| dormitory-operating expenses | ¥1,000 |
| membership fee for dormitory council(yearly) | ¥1,500 |