Club Activities
Students who belong to sports clubs practice very hard almost every day. There are big competitions in a year such as Athletic Meeting of Kosen. Handball club and Volleyball club of our school are known for one of the strongest teams in Yamaguchi prefecture.
In cultural clubs, students have opportunities to interact with the students who belong to the same club in different colleges. The Joint Exhibitions, Kosen Music Festival, English Speech Contest are held annually and a lot of students take an active part in those events.
Sports Clubs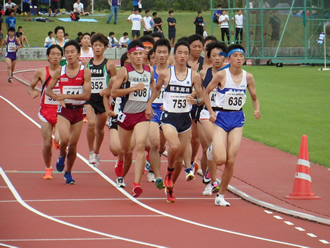 Track and Field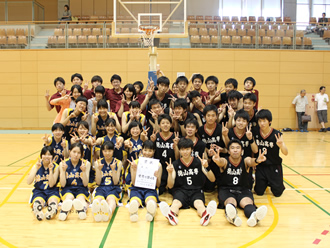 Basketball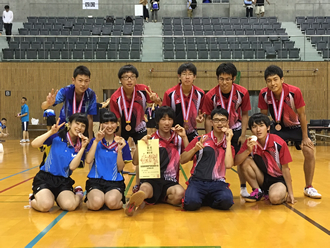 Table Tennis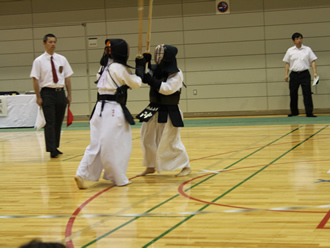 Kendo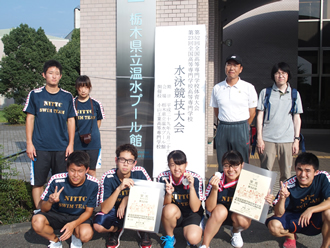 Swimming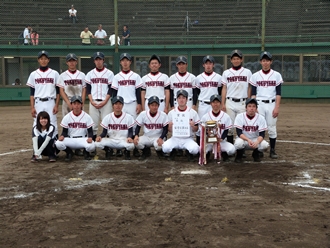 Baseball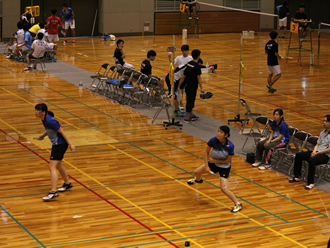 Badminton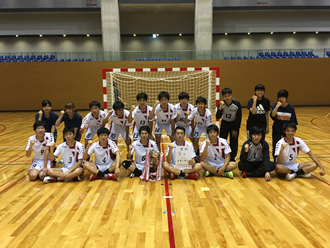 Handball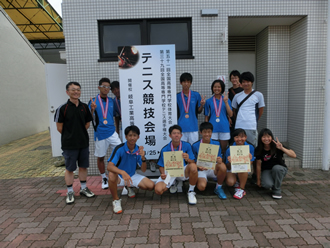 Tennis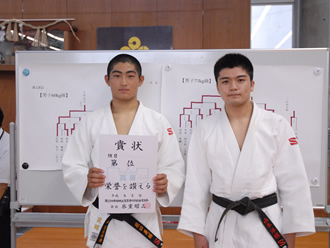 Judo
Volleyball
Soft Tennis
Soccer
Archery
Ski and Snowboard
Dance
Cultural Clubs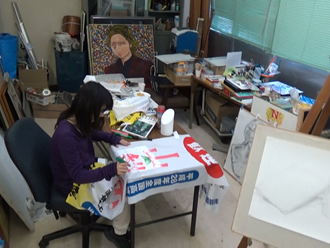 Art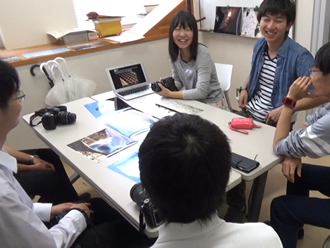 Photography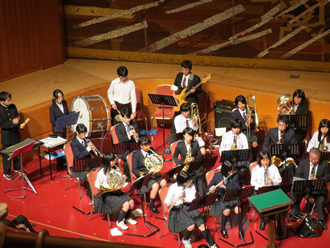 Brass Band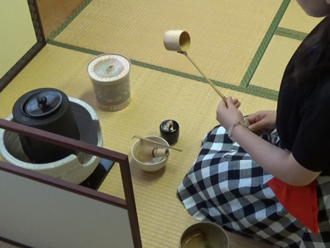 Tea Ceremony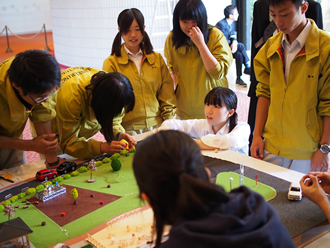 Design Research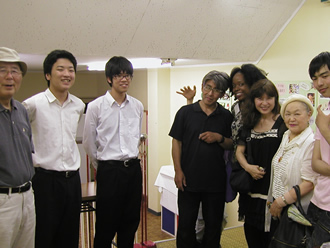 English Learning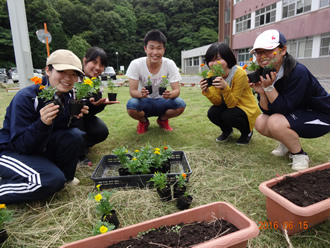 Horticulture
Music
Literature
Mechatronics
New Media
Igo (Japanese Chess)
Traditions and Culture of Japan
A Little Science
Amateur Radio
Swing Sounds
College Calendar
The academic year is divided into two semesters.
First Semester
April
Spring Vacation
Entrance Ceremony
Opening of First Semester
Spring Field Day
Freshmen's Orientation Days
June
School's Anniversary
Midterm Examinations
July
Chugoku District Intercollegiate Sports Competition
Holiday
August
Term End Examinations
Last Day of Class
Summer Vacation
National Intercollegiate Sports Competition
Second Semester
September
October
Opening of the Second Semester
National Intercollegiate Programming Contest
Autumn Field Day
Chugoku District Intercollegiate Robot Contest
November
College Festival
Holiday
Midterm Examinations
December
GTEC・TOEIC IP TEST
National Intercollegiate Design Competition
Last Day of Class
Winter Vacation
January
February
First Day of Class
Term End Examinations
Holiday
Closing of Second Semester
Year End Vacation
March
Graduation Ceremony
International Exchange
We have been taking a positive attitude toward receiving students from abroad ever since the scheme for accepting overseas students to National Institute of Technoligy, Tokuyama College was inaugurated. Until now 76 students from seventeen countries have successfully completed the undergraduate or the advanced course. (At present 5 students are enrolled at our college.)
The acceptance of students from abroad has spurred us on to help our Japanese students improve their communicative competence in English. The whole college has been making various attempts to cultivate students' language skills and international outlooks, both of which are essential for everyone who lives in this internationalized world as a citizen of the world.
We have been encouraging students who are willing to study abroad by providing financial support for them. With part of the expenses paid, they go to such countries as Australia in order to improve their English in regular or intensive training courses, to serve their three-month internships, and to go on a study tour abroad.
In addition, we have established the subsidy system for encouraging students to obtain English qualifications such as STEP Pre-2nd Level or higher and Technical English Test 3rd Level or higher, and to get a score of 470 or over in the TOEIC IP or SP Test.
We expect students to get used to English in both academic and non-academic atmospheres. Some of the technical subjects are now taught in English by a German full-time faculty teacher. We have also set up English-only chat rooms called 'English Room' in the center of Shunan City and 'English Zone' on campus. In these chat rooms every participant is supposed to speak only English. It is now customary for some citizens as well as our students to get together and chat in English at 'English Room' and 'English Zone'.
Also, we have concluded agreements with several foreign institutes to develop exchange programs for students and faculty
members.
Based on these agreement , we encourage all the students and faculty members to join these foreign exchange programs.